Earlier this year, my colleagues and I were discussing the relationship between saturated fat and cardiovascular disease. One of us was writing an article on the topic and we were discussing an unusual trial often included in meta-analyses.
That trial is the Finnish Mental Hospital Study, a crossover study that compared patients on a control diet with a certain amount of saturated fat to patients on an intervention diet that replaced the saturated fat with polyunsaturated fats.
Here is a summary of the trial,
"A controlled intervention trial, with the purpose of testing the hypothesis that the incidence of coronary heart disease (CHD) could be decreased by the use of serum-cholesterol-lowering (SCL) diet, was carried out in 2 mental hospitals near Helsinki in 1959–71.

The subjects were hospitalized middle-aged men. One of the hospitals received the SCL diet, i.e. a diet low in saturated fats and cholesterol and relatively high in polyunsaturated fats, while the other served as the control with a normal hospital diet. Six years later the diets were reversed, and the trial was continued another 6 years."
The study didn't just include men, it also included women and is discussed in a separate paper by the same research group.
In total, the "two studies" (really just one study) had a sample size of 818 participants (for hard CVD events), so they often weigh quite a bit in meta-analyses.
I'd like to bring attention to one particular meta-analysis published eight years ago by Mozaffarian, Micha, & Wallace, 2010. It's one of the most cited meta-analyses on this topic, with Google Scholar indicating that it's been cited by over 900+ academic sources. Web of Science indicates that it's been cited by 466 papers at the time of writing this post.
---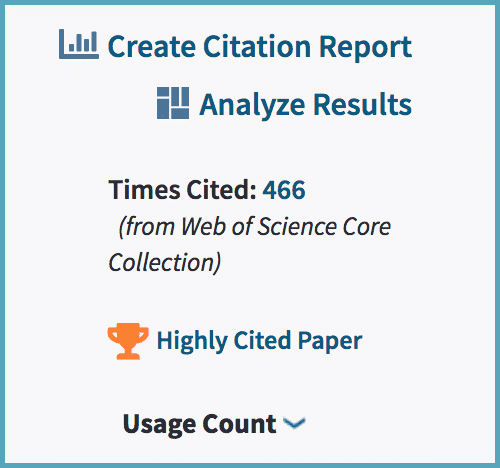 Source: Web of Science
---
Clearly, it's a well known study.
The meta-analysis of interest describes its inclusion and exclusion criteria as,
"We searched for all RCTs that randomized adults to increased total or n-6 PUFA consumption for at least 1 year without other major concomitant interventions (e.g., blood pressure or smoking control, other multiple dietary interventions, etc.), had an appropriate control group without this dietary intervention, and reported (or had obtainable from the authors) sufficient data to calculate risk estimates with standard errors for effects on occurrence of "hard" CHD events (myocardial infarction, CHD death, and/or sudden death). Studies were excluded if they were observational or otherwise nonrandomized;."
So the authors state that the included studies must be randomized trials that are at least a year long and that they are excluding studies that are non-randomized or observational.
Here's a list of the studies they included. Note the design of the Finnish studies (Turpeinen, 1979 & Miettinen, 1983), which I'll touch upon below.
---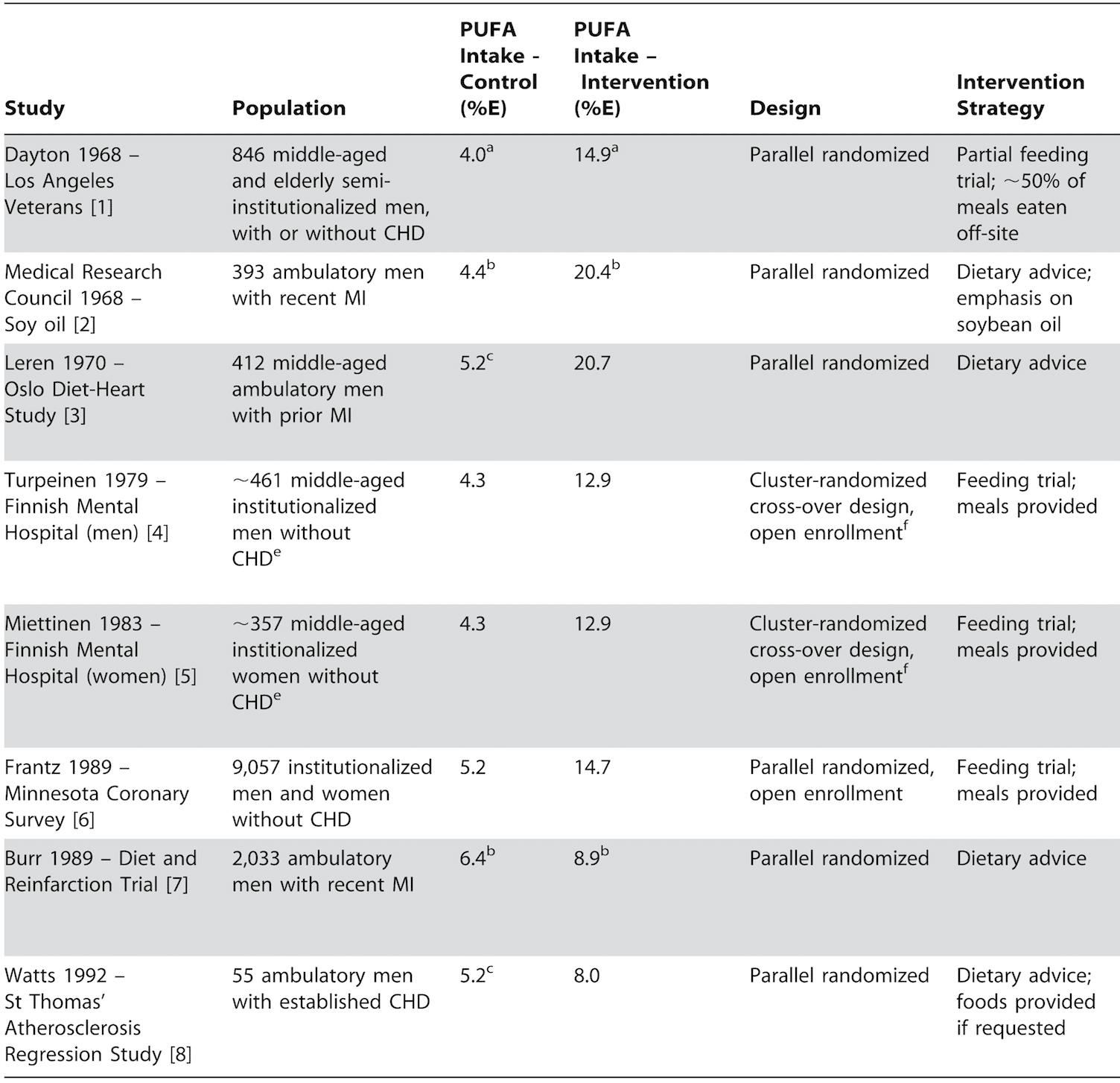 ---
---
See also: