People don't want to waste their time on things that don't work. To avoid wasting time, many may want to assess the scientific evidence. They may first look at the basic science (if it can be studied at such a level) and ask, "does this thing have a clear molecular/biological mechanism," or they may ask, "does it have a theoretical foundation?"
---
---
Next, the person may look at the human evidence (if there is any) and ask if it worked in a clinical trial or epidemiological data.
Now, suppose there is no human evidence, and we only have mechanistic data. Then we have a situation we may describe as "absence of evidence." The thing we're interested in hasn't been studied at the human level. So, we can't be sure whether it works or not.
---
---
You often hear people say, "there is no evidence that xx works for yy outcome." It's obviously true, and the person saying that may wish to guide you towards something that has been studied and shown to work, and away from something that could be a waste of your time and money.
---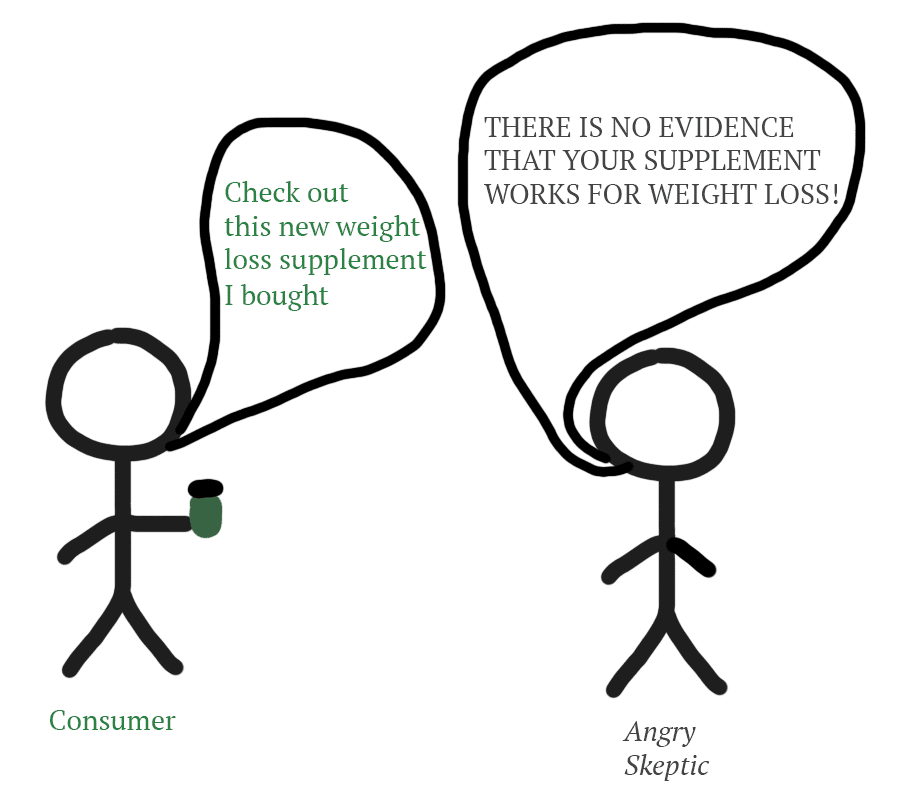 ---
Alas, too many people get carried away and confuse absence of evidence (we don't know if X works) with evidence of absence (we know X doesn't work)
---
---
See also: